Shot-blasting for surface preparation and colour coating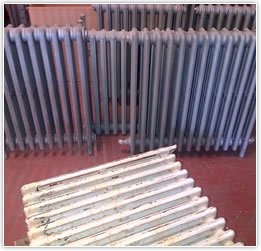 We also offer a shot-blasting service. This is a way of preparing surfaces to be colour coated. Shot-blasting can be used to clean a diverse range of surfaces and applications.
You can use our mobile or in-house service for shot-blasting and we are specialists in rust removal, restoration and the refurbishment of aluminium and PVC-u applications, ideal for coastal locations where weathering occurs quicker.
So if you have a paint refurbishment or restoration project why not call the team at pro coating solutions today on 0191 5652230 or contact us here.
>Contact us