Recent Projects
Pro coating solutions have undertaken a wide variety of wet spraying and powder coating projects throughout Newcastle, Sunderland, Durham and across the North West. View some of our latest projects below.

University of Westminster
For this prestigious project, at one of the UK's leading universities the expert Pro Coating Solutions team have an on-going brief.
We are colour spraying vinyl lettering that is applied on top of di-bond panels for directional signage inside and outside the university.
Pro Coating have been involved in five different installations so far, colouring approximately 20 panels each time.
Paul Rowley of Pro Coating Solutions comments: "It was another coup for Pro Coating Solutions, to be chosen for this project and our team have delivered.
"They needed an expert team that could come in and turn the job around quickly; and one that had the equipment and expertise required to produce outstanding results."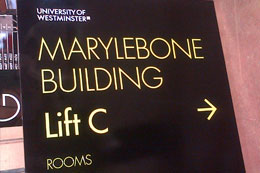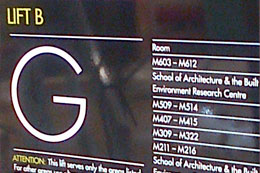 Bupa Great North Run - Newcastle

The Pro Coating Solutions team worked around the clock to complete this prestigious project.
Broadcast live on the BBC and involving over 56,000 people from across the UK and the world, the BUPA Great North Run is one of the world's most iconic marathons.
We were selected to spray paint the official event logo that adorned the iconic Tyne Bridge and loomed large over the city of Newcastle. Our experienced team worked through the night to make sure the sign was finished on time.
Paul Rowley comments: "You don't get a project much bigger, bolder or better that this one. The sign looked amazing and could be seen from miles away.
The Tyne Bridge is a famous landmark and the Great North Run is a top event. They required the very best workmanship and experience for this project and we're proud Pro Coating was chosen to carry out the work."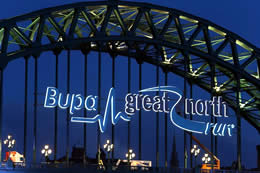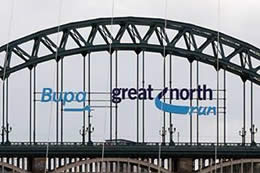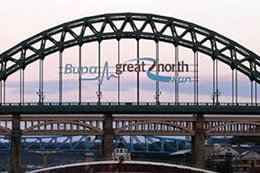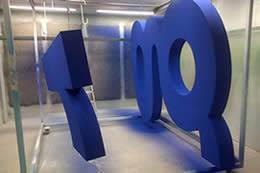 Dovcor Bathrooms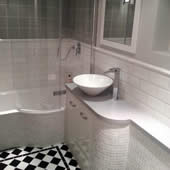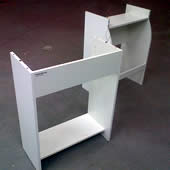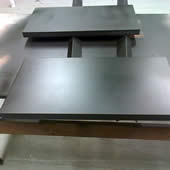 Leopold House, Surrey - Taylorhood Metal Works Ltd

Pro Coating Solutions worked with Taylorhood Metal Works to spray and re-colour an assortment of bannisters and railings for Leopold House, a 7 bedroom house located within the coveted Crown Estate in Surrey.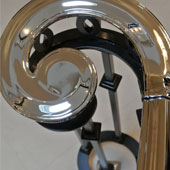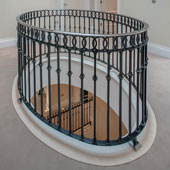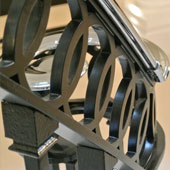 New windows, doors & a conservatory without the usual cost!
Mr Scott's original windows and doors had been installed in the 1980s and were beginning to look dated and in need of replacing.
Mr Scott had received some quotes for a new set of windows to be installed but the quotes were coming in too expensive, so they researched alternatives.
He approached us about our on-site colour bonding service where we can re-colour windows and doors at the property, and it was arranged for Paul Rowley and the team to go over and talk through the process.
Mr Scott went ahead with the quote and the result was the transformation of his living space for hardly any cost. Mr Scott's home now has windows and doors that look like new, that were all re-coloured at their premises with minium hassle.
Pro Coating Solutions even re-coloured the fascias and the guttering. Mr Scott was amazed by how hassle-free it was and how smooth the process was compared to the messy alternative of having the old windows taken out and replaced with new ones. But most importantly they made big savings and now have modern looking windows and doors.
>Contact us